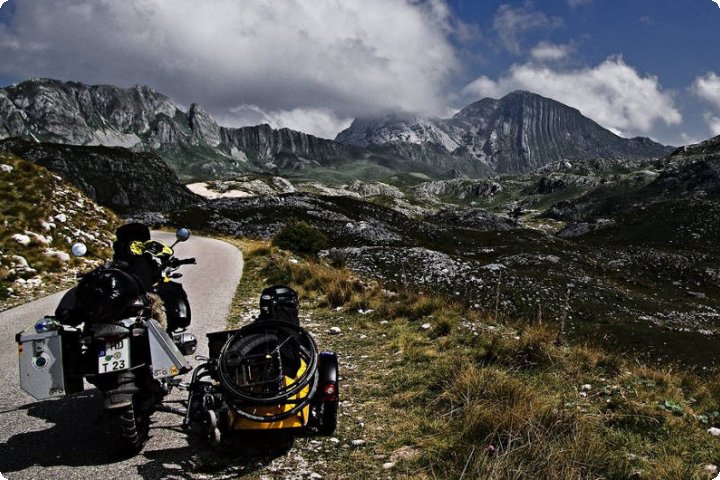 With the wanderlust having affected both of us for many years, now the fortunate coincidence of certain circumstances has led us to believe that we can actually make it come true: A big trip with the motorcycle and our leaner sidecar.
In our case, one of the circumstances mentioned is to have a place to live when we return. Many thanks to Elsa, because she made sure that we can now feel safe. Thanks to her, we now have much more than just "a corner to unroll our sleeping bags". We can also store all our things there.
Of course, not everything is settled yet, but the basis for our project has been laid. During the preparations we often think of how the Romans allegedly saw it: you go backwards into the future: you are constantly aware of what you are losing, but you can not see what you are winning. This does not necessarily make planning and preparation easy. But nobody promised us that anyway…
That's what this is about, and a lot more. We hope you enjoy it!
Heike & Toshi